Full remission of Crohn's disease was recently achieved in 5 of 11 clinical trial patients in a prospective trial in Israel.  While the study did not yield the exact results the researchers were looking for, as a medicine cannabis for Crohn's disease did show clinically relevant improvement for 10 of 11 subjects in the cannabis group – without side effects.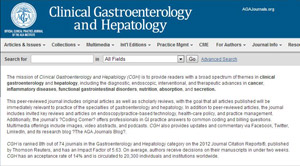 The article in the May 6, 2013 issue of the journal of Gastroenterology and Hepatology reports that the researchers enrolled 21 people in the study who had not previously responded to other treatment options.  Eleven of the patients smoked two 23% THC cannabis cigarettes per day for eight weeks.  The control group smoked cigarettes that had THC removed from the flower.
A clinical response was observed in 10/11 subjects in the cannabis group and 4/10 in the placebo group. Three patients in the cannabis group were weaned from steroid dependency.  Subjects receiving cannabis reported improved appetite and sleep, with no significant side effects.
Crohn's Disease
Crohn's disease is one of a group of diseases known as Inflammatory Bowel Diseases (IBD).  It is a chronic inflammatory condition of the digestive tract.  It most commonly affects the end of the small bowel and the beginning of the colon but can affect any part of the digestive tract from the mouth to the anus.
General symptoms include:
Persistent Diarrhea
Rectal bleeding
Urgent need to move bowels
Abdominal cramps and pain
Sensation of incomplete evacuation
Constipation (can lead to bowel obstruction)
For more information about this condition please visit http://www.ccfa.org/what-are-crohns-and-colitis/what-is-crohns-disease
Cannabis for Crohn's Disease
Cannabis may work for Crohn's disease and other IBS related problems for several reasons. At its core, IBS is one of the many chronic illnesses born from inflammation.  Cannabis is effective at lowering inflammation markers in the body which in turn reduces disease related symptoms including pain and discomfort.  Cannabis reduces intestinal motility which is beneficial for anyone with chronic diarrhea.  THC also has 20 times the analgesic (pain killing) power of aspirin and two times that of hydrocodone.
Additional research from Israel shows that patients who consume cannabis have fewer surgeries and take fewer prescriptions.  Medical cannabis for Crohn's disease appears to be an effective treatment for some.
In talking with people who have used cannabis for Crohn's disease, they have all said that cannabis helps make it possible for them to control their symptoms to the point they can have a somewhat normal life.
Tips for Using Cannabis for Crohn's Disease
Talk to your doctor.
Use a vaporizer.
Take 1 puff, wait 5 minutes and see how you feel.  1-3 puff is usually plenty to provide a therapeutic benefit.
Visit the Crohn's Forum – or engage with other Crohn's patients that have used cannabis for Crohn's
If you experience paranoia or rapid heartbeat

Try another strain
Use less
Try to buy a strain that has high THC but also has a measurable amount of CBD.  CBD is helpful at reducing the negative side-effects of THC.
www.MyChronicRelief.com is an on-line guide to cannabis for the terminally and chronically ill.  We aim to curate the best medical cannabis content on the web.