Patients Out of Time http://medicalcannabis.com – Patients Out of Time is a non-profit 501c3 corporation of the Commonwealth of Virginia that educates all disciplines of health care professionals, their specialty and professional organizations, and the public at large about medical cannabis (marijuana). Their website is rich with science-based documents and videos and packed with quality information.

Project CBD http://projectcbd.org  Project CBD is a non-profit educational service dedicated to promoting and publicizing research into the medical utility of cannabidiol (CBD) and other components of the Cannabis plant.  They offer high quality information for doctors, patients and growers about the science behind CBD and industry advancements in genetics, breeding, research and application.

Society of Cannabis Clinicians | O'Shaughnessy's The Journal of Cannabis in Clinical Practice http://www.beyondthc.com/ –  This journal includes reports from doctors monitoring cannabis use by patients.  Here they share their practical findings and observations, and be kept abreast of relevant scientific and political developments.  This is one of the best possible websites for keeping abreast of developments in cannabinoid science.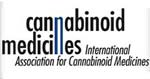 International Association for Cannabinoid Medicines http://www.cannabis-med.org/index.php?lng=en
Journal of Cannabis Therapeutics  http://www.cannabis-med.org/membersonly/mo.php  The Journal of Cannabis Therapeutics was published by Haworth Press, Binghamton, New York, and edited by Ethan Russo, M.D., but it ceased publication in 2004.

 Americans for Safe Access  http://www.safeaccessnow.org  Americans for Safe Access is an organization of patients, medical professionals, scientists and concerned citizens promoting safe and legal access to cannabis for therapeutic use and research.  ASA is dedicated to meeting the immediate needs of medical cannabis patients and their providers while creating a movement to promote safe and legal access.

Marijuana Policy Project http://www.mpp.org This organization works to change state laws to reduce or eliminate penalties for the medical and non-medical use of marijuana.  They rally supporters for these causes and increase public awareness.

 National Organization for the Reform of Marijuana Laws (NORML) http://norml.org  – NORML is an excellent source of information about state and federal marijuana laws, economics and health.  Their content is direct, well written, highly informative and well supported with facts.

Moms for Marijuana http://www.momsformarijuana.com is a grassroots network and organization of parents and other citizens across the world who are concerned with the ignorant war that continues to be fought against the cannabis.  They focus on raising awareness, promoting education, and creating discussion regarding every variety and use of cannabis.