"Curious About Cannabis?" Webinar 
The focus of this presentation was to help the listener get a basic understanding of why cannabis is a safe and effective medicine and why it is so versatile.
This webinar is no longer available to view online.  Look for our forthcoming book, Chronic Relief: A guide to cannabis for the terminally & chronically ill on the same subject matter.
In less than an hour you will walk away with a quick overview of how cannabis works with our internal harm reduction system to help the body manage symptoms and support healing. Highly respected cannabis expert, Dr. Sunil K. Aggarwal answered questions from the audience after the presentation for 15-20 minutes.
Who Should Watch?
Anyone seeking relief from pain or illness
Anyone who has questions about medical cannabis
Anyone considering supporting our crowdfunding campaign
Skeptics of medical cannabis
What Will You Learn?
The webinar is packed with excellent information from our forthcoming book Chronic Relief: A guide to cannabis for the terminally & chronically ill. Participants will learn the following:
Why cannabis is a safe and effective medicine & for what illnesses.
How therapeutic goals drive intake methods and cannabis use.
Why knowledge of cannabinoid content is better than the "hit-or-miss" approach
Speaker & Webinar Host: Nishi Whiteley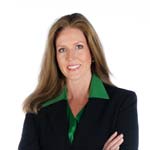 Nishi (Sounds like Nee-sha) is the creator of www.mychronicrelief.com and the author of the  upcoming book Chronic Relief: A guide to cannabis for the terminally and chronically ill.  She will share with the audience the foundation of her book which is based on basic premise that cannabis is a safe and effective medicine. She will explain why and how cannabis has extraordinary promise for generating advances in science and public health. Nishi was inspired to write the book and become a voice for medical cannabis education after her mother's positive experience with cannabis at the end of her battle with lung cancer.  Nishi is a business development consultant and executive coach working with small and medium sized businesses and entrepreneurs to help them identify and communicate what they do best while building a more sustainable and profitable business.  She is a graduate of Texas A&M University where she received a Master of Agriculture in Agricultural Development.  She also teaches yoga two nights a week in the farming community where she grew up.
Question & Answer Session: Dr. Sunil K. Aggarwal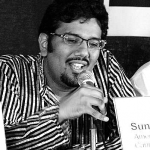 Dr. Sunil Kumar Aggarwal (M.D., 2010, Ph.D., Medical Geography, 2008, University of Washington, NIH-supported Medical Scientist Training Program) is an Associate Member of the New York Academy of Medicine and a Resident in Physical Medicine and Rehabilitation at large academic medical facility in New York City. As a National Science Foundation Graduate Research Fellow, he conducted human studies of medical cannabis use under the first-ever granted federal Certificates of Confidentiality which protected 176 enrolled study subjects recruited both from sites of both cannabis delivery and medical consultation.  He is published in the journals of Pain medicine, Hospice and Palliative Medicine, General Medicine, and Law, in addition to a book chapter for the general public and a chapter in a supportive oncology textbook.  He is a frequent contributor to The Huffington Post and Alternet.org.  Read his writings and watch his videos at http://cannabinologist.org/. Follow him on Twitter @humansunil and on Facebook at https://www.facebook.com/SunilAggarwalMDPhD.  We were honored to have him join us!
Julie Chiaiello with Magic-Flight also joined us to explain the benefits of vaporization.  Thank you for your insights.
Join our newsletter to receive info on upcoming seminars:
* indicates required